Welcome
Spending a holiday at Göllerhof means letting yourself go and enjoying a break from everyday life. With much space and privacy. Linger in the apartment or in the garden, explore the surroundings, climb mountain peaks or stroll through the village center. Free and individual, every day new, just as you like.
If you stay at Göllerhof, you have a thousand possibilities to design your holiday. Göllerhof is the perfect starting point for relaxing activities and unique experiences. Between vineyards and apple orchards, between summits and lakes, in a quiet location.
Living
A bright and pleasant ambience awaits guests at the Göllerhof. The apartments are of timeless character and offer a lot of coziness to relax.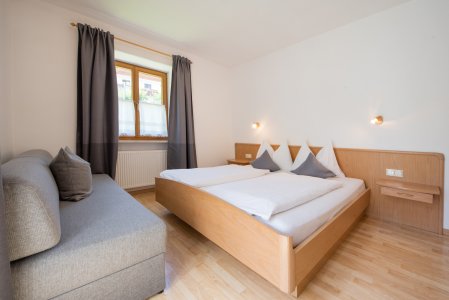 The perfect place
The Göllerhof is located in the south of South Tyrol in Caldaro, just a few minutes drive from Lake Caldaro. Located in the middle of greenery and ideal starting point for experiences.